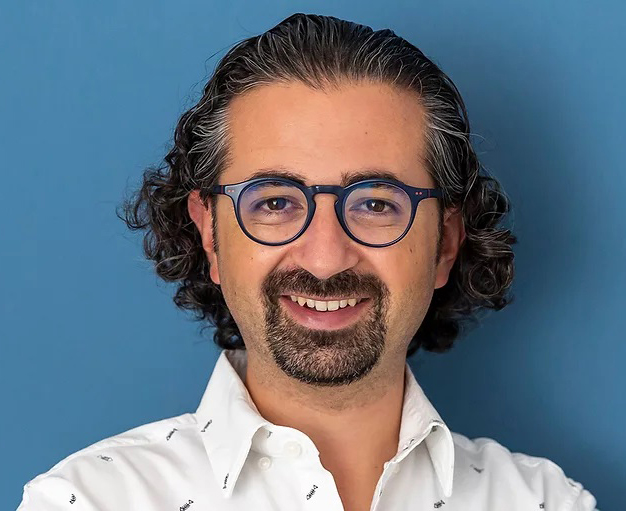 OP. DR. ÖZGÜN AKGÜL
General Surgery Secialist
I was born in Kayseri in 1983. After graduating from Erciyes University Faculty of Medicine in 2007, I started my specialization training in Izmir Katip Çelebi University Atatürk Training and Research Hospital General Surgery Clinic in 2009. I became a general surgeon in 2014. In 2015, I was entitled to receive the Surgical Proficiency Certificate.
After receiving my specialization, I completed my compulsory service at Bornova State Hospital and worked in various obesity clinics. I am currently serving my patients in my private clinic in Izmir.
I took Laparoscopic bariatric surgery course (2016, 2017), Laparoscopic colorectal surgery course (2015), Laparoscopic surgical suture and stapler techniques course (2016), Robotic Bariatric surgery course (2017), Laparoscopic Gastric Bypass (2019) trainings.
Since the day I started my medical education, I have participated or performed more than 1000 bariatric and metabolic surgery operations. I have been successfully performing gastric botox, gastric balloon, sleeve gastrectomy (gastric reduction) surgery, mini gastric bypass, RNY gastric bypass and revisional surgery.
In addition, I have been performing advanced surgeries such as laparoscopic hernia (hiatal, umblical, incisiononal) surgeries, laparoscopic reflux and hiatal hernia surgery, and laparoscopic colorectal surgery for a long time.
I am a member of Turkish Surgery Association, IFSO, Turkish Bariatric and Metabolic Surgery Association, Metabolic Surgery Association, National Endoscopic Laparoscopic Surgery Association and Bariatric and Metabolic Surgery Association.
Academic Achievements
Asymptomatic Heterotopic Ossification on Abdominal Scar and Ileostomy
Ö. Akgül, E. Çapkınoğlu, M. K. Atahan
Annual Meeting of European Society of Surgery,
Simultaneous Incarcerated Littre's Hernia Repair and Extraanatomic By-pass Procedure of Our Case With Multiple Morbidity Factors
M. Akyüz, N. Karakaş, U. Yetkin, Ö. Dere, Ö. Akgül, V. Çakır, E. Tarcan, A. Gürbüz
Premières Journées Internationales De Cardiologie et De Chirurgie Cardiovasculaire Sidi Bel Abbès,
Gastrointestinal Stromal Tumor and Early Adenocarcinoma in Stomach
M. K. Atahan, Ö. Akgül, M. Hacıyanlı, K. E. Kamer, E. Tarcan
International Surgical Week, 2013
Our application of simultaneous extraanatomical bypass with repair of Littre's hernia without incarceration in a patient with multiple morbidity factors
M.Akyüz, N. Karakaş, U. Yetkin, Ö. Dere, Ö. Akgül, V. Çakır, E. Tarcan, A. Gürbüz
İzmir Atatürk Eğitim Hastanesi Tıp Dergisi Magazine, 2012:8(50)
Can Patients Mislead Us in Proctology?
E.Sarı, E. Çapkınoğlu, Y. Kumkumoğlu, S. Karaıslı, Y. E. Danış, İ. Kızıloğlu, O. Dülgeroğlu, Ö. Akgül, T. Acar, M. Hacıyanlı, Ö. Taşkaynatan
CausaPedia Hakemli Olgu Dergisi 2014;3:994
Coincidental coexistence of left retroaortic renal vein and right adrenal vein variation in a patient who underwent laparoscopic adrenalectomy
H.Kar, N.Cin, Y. Peker, E. Durak, Ö. Akgül, H. Bağ, F. Tatar
Dicle Tıp Dergisi 2015;42(1):83-85
Our Clinical Experiences in Pilonidal Sinus Treatment
N.Cin, F. A. Tatar, Y. Peker, H. Kar, C. Tavusbay, Ö. Akgül, H. Genç
National Colon and Rectum Surgery Congress,
A Case of Colitis Developing in a Patient Receiving Docetaxel-Based Chemotherapy Treatment
H.Kar, N. Cin, Y. Peker, C. Tavusbay, Ö. Akgül, F. A. Tatar, H. Genç
National Colon and Rectum Surgery Congress,
A Rare Case: Duodenal Somatostatinoma
A Er, N. Ekinci, Ö. Akgül, Ö. Dere, K. E. Kamer, T. Akgüner, M. Peşkersoy
National Surgery Congress,
Substance-induced mesenteric vascular occlusion: A case report
Ö. Akgül, M. K Atahan, İ. Kızıloğlu, N. Coşgun, B. Taşkın, E. Tarcan
National Colon and Rectum Surgery Congress,
Our Clinical Experience with Paget's Disease of the Breast
H.Kar, N. Cin, Ö. Akgül, E. Durak, K. E. Kamer, A. A. Sarı, S. C. Yiğit, M. Hacıyanlı, E. Tarcan
National Breast Diseases Congress,
Our application of simultaneous extraanatomical bypass with repair of Littre's hernia without incarceration in a patient with multiple morbidity factors
M.Akyüz, N. Karakaş, U. Yetkin, Ö. Dere, Ö. Akgül, V. Çakır, E. Tarcan, A. Gürbüz
National Vascular Surgery Congress,
Clinical and Pathological Characteristics of Incidental and Non-random Papillary Thyroid Microcancers
Ö. Akgül, K. E. Kamer, M. B. Gökova, E. Sarı, T. Acar, M. Peşkersoy, M. Hacıyanlı
National Surgery Congress,
A Case of Paraduodenal Hernia Caused by Intestinal Obstruction
E.Sarı, S. Karaıslı, O. Dülgeroğlu, Ö. Akgül, İ. Kızıloğlu, T. Acar, K. Yemez, C. Onak, M. Bayındır, E. Tarcan
National Surgery Congress,
Efficacy of Intraoperative Parathormone Measurement in Patients with Primary Hyperparathyroidism
E.Sarı, M. Hacıyanlı, Y. Kumkumoğlu, S. Karaıslı, Ö. Dere, Ö. Akgül, Ö. S. Gür
National Surgery Congress,
Diagnostic and Treatment Approaches in Primary Thyroid Lymphoma: 4 Case Reports
H.Genç, T. Acar, N. Coşgun, Ö. Akgül, E. Sarı, S. Karaıslı, K. E. Kamer, M. Hacıyanlı
National Surgery Congress,
Random Coexistence of Left Retroaortic Renal Vein Variation and Right Adrenal Vein Variation in a Patient Undergoing Laparoscopic Right Adrenalectomy
H.Kar, N. Cin, Y. Peker, E. Durak, Ö. Akgül, H. Bağ, F. A. Tatar
National Surgery Congress,
Comparison of Laparoscopic Surrenalectomy Results and Open Adrenalectomies
O.Dülgeroğlu, M. Hacıyanlı, Y. Kumkumoğlu, Ö. Gür, E. Durak, F. A. Tatar, Ö. Akgül, İ. Kızıloğlu
National Surgery Congress,
Intra-abdominal Desmoid Tumor Development in a Patient with Gardner Syndrome
B Tavusbay, Ö. Gür, E. Tarcan, H. Halıcı, E. Sarı, Ö. Akgül, N. Ekinci
National Surgery Congress,
A Rare Variation: Arteria Hepatica Communis Originating from the Abdominal Aorta
S.Karaıslı, Ö. Y. Yıldırım, Ö. Akgül., O. Özşay, H. Bağ, F. Ö. Kılıççıoğlu, N. Gülter
National Surgery Congress,
How Effective Are Pancreaticojejunal Anastomotic Stents in Preventing Pancreatic Fistula?
Ö. Akgül, İ. Kızıloğlu, O. Özşay, S. Karaıslı, H. Bağ, Ö. Y. Yıldırım, E. Tarcan
National Surgery Congress,
Comparison of Premenopausal and Postmenopausal Breast Cancer Cases in terms of Demographic and Prognostic Factors
İ. Kızıloğlu, E. Tarcan, Ö. Akgül, Ö. Y. Yıldırım, O. Dülgeroğlu, S. Karaıslı, M. Hacıyanlı
National Surgery Congress,
Evolution of Surgical Treatment of Breast Cancer in Our Clinic over the Years
İ. Kızıloğlu, O. Dülgeroğlu, Ö. Akgül, E. Tarcan, M. Peşkersoy, H. Kar, Ö. Gür, S. C. Çelik
National Surgery Congress,
The Role of Raising Women's Awareness in Early Diagnosis of Breast Cancer
O.Dülgeroğlu, Ö. Akgül, İ. Kızıloğlu, E. Tarcan, M. Hacıyanlı, E. Sarı, Ö. Y. Yıldırım, S. Karaıslı
National Surgery Congress,
Histopathological Distribution of Breast Cancer Patients Operated in Our Clinic
Ö. Akgül, İ. Kızıloğlu, O. Dülgeroğlu, E. Tarcan, E. Sarı., E. Çapkınoğlu., S. C. Çelik, F. A. Tatar
National Surgery Congress,
Histopathological Parameters Affecting Adjuvant Therapy in Invasive Lobular Carcinomas
İ. Kızıloğlu, Ö. Akgül, O. Dülgeroğlu, D. Yıldız, E. Sarı, E. Tarcan, H. Kar, C. Tavusbay, M. Peşkersoy
National Surgery Congress,
Our Surgical Experience in Desmoid Tumors
T. Acar, H. Kar, C. Tavusbay, K. E. Kamer, Ö. Akgül, M. K. Atahan, N. Coşgun, M. Hacıyanlı
National Surgery Congress,
Primary Malignant Lymphoma of the Breast: A Case Report of 3 Cases
T. Acar, A. Er, N. Coşgun, K. E. Kamer, H. Kar, D. Yıldız, Ö. Akgül, İ. Kızıloğlu
National Surgery Congress,
Laparoscopic Total Extraperitoneal Inguinal Hernia Repair Under Spinal Anesthesia: Our Early Results
Ö. Akgül, C. Çiftdoğan, N. Akyel